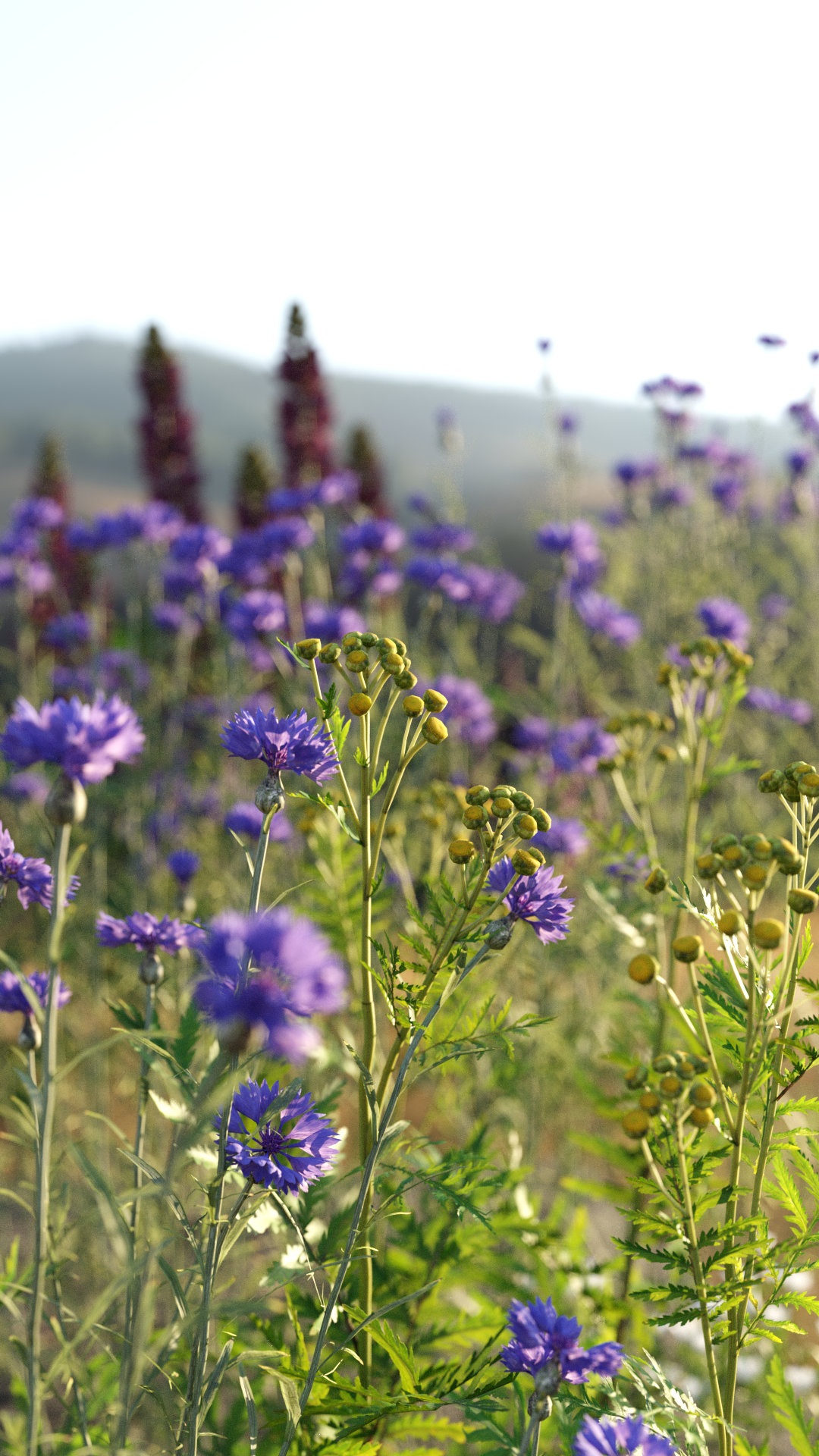 I started building a Blender asset library containing wild flowers of different sort.
At this stage this pack contains 41 objects:
Mouse-ear chickweed (6 models)

Alpine squill (6 models)
Goldenrod (5 models)
Wood anemone (5 models)
So if you are looking for some blossoming plants, this pack might be for you! And as has been mentioned already: this library will grow over time.